If you have read my blog, you know I love
Cymax Stores
! They are a great company that offers alot of nice furniture at great prices. I also love learning the back stories of how companies become successful & how they got their start. I recently read the interesting story that
Ecommercetimes.com
published featuring
Cymax Stores
The article, in part, mentions how this year, Cymax Stores will bring in about $48 million in revenue with 99 percent of that coming from customers in the United States. Wow, I find that very impressive!
They even have a profile on
Crunchbase.com
which is a free database of technology companies, people, and investors.
Cymax Stores
was also named one of the world's
Top 500 online businesses
by Internet Retailer. That says alot about how great this company is.
These are just
some
of the brands Cymax Stores offers:
Weber, Pulaski Furniture Corp., Dream On Me, SONAX, Atlantic and many more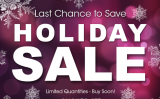 How many of you use
Google+
? Please +1
Cymax Stores on Google+
Also, check out their
Holiday Sale
going on right now on their site. They even have a
Vintage Play Kitchen set
in red for that future cook in your life :)
I was pleased to see that
Cymax Stores
offers
FREE SHIPPING
(on most items) and
NO sales tax
(except VA)! I love companies that offer free shipping!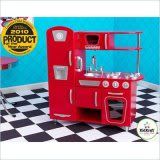 You can even find Cymax Stores on my latest addiction:
Cymax Stores Pinterest page
! Pinterest is so much fun & I hope you'll check out their page!
You can
LIKE CYMAX STORES ON FACEBOOK
Or
FOLLOW CYMAX STORES ON TWITTER

*The opinions expressed here are my own and are not necessarily those of Cymax Stores