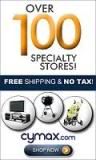 I have told y'all in the last few weeks about an awesome company
Cymax.com
. Well, today, I want to tell you about their selection of coffee tables & nesting tables. Here is a great selection of tables if you are looking for that much needed
coffee table set
to go in front of your sofa to place books, drinks, decorations, etc. upon. It comes complete with two additional tables to use as side/end tables beside your sofa and/or chair to make your look complete. I personally loved the modern look in the pic below with the glass.
They also offer
coaster coffee table sets
. I love these! My fave is this one below:
When I was a kid, my mom had a set of
nesting tables
. I was mesmerized by these & was always wanting to play with them, but they were only pulled apart from their set when we had company. (Remember, no feet on the table lol)
So, if you are in the market for some sleek new coffee tables or end tables, be sure to check out
Cymax Stores
for all of your household needs & more!
Spread the word to your friends as well about this fantastic company!
(Click the sponsored by Cymax stores button at the bottom of this post to see their huge selection of products!)
You can also become a fan of Cymax Stores on Facebook (if you like) here:
LIKE CYMAX STORES ON FACEBOOK

Or follow Cymax Stores on Twitter here:
FOLLOW CYMAX STORES ON TWITTER
*The opinions in this review are my own and I was not influenced in any way by Cymax Stores. It was my idea to link them on the various social media outlets as well. I would like to thank them for giving me the opportunity to do this review for their company