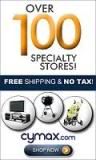 I want to introduce you today, to a company I had not heard of until recently.
Cymax Stores
has over 100 specialty stores featuring everything from beds, lighting, office furniture, small appliances and even luggage! The site is very user friendly & is set up with tabs of different categories depending on what you may be looking for.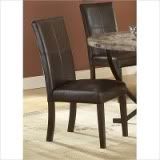 Let's say you are in the market for some new dining room chairs, but not sure exactly what style you may want. These
espresso dining chairs
are perfect if you love dark espresso finishes in your decor.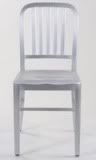 If that doesn't suit your tastes, check out this fantastic selection of
modern dining chairs
(These are my favorite!)
This modern chair, actually reminds me of a chair I picked up at an antique shop a few years ago. I love the "retro" feel of it. Mine came from an Insurance company office and now if I ever want to purchase more to blend in with that one, I can go to Cymax Stores and pick one or two up from their website!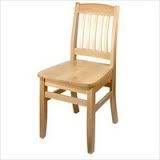 If you are more into traditional or that homespun/country look, you may love the
dining chairs in pine
.
All of the above selections are from morediningchairs.com which is a division of Cymax Stores! Be sure to check them out today! I am sure you will find many items that you just can't live without. I know I did!
Cymax Guarantee
We value you as our customer and your satisfaction is important to us. We want to make your online shopping experience uncomplicated and risk-free. Cymax Stores offer competitive pricing, helpful information, the best customer service and secure ordering. If for any reason you are unsatisfied with the item(s) you receive, please contact us and we will be happy to assist you with a return. Please review our Standard Return Policy for further details. "
That makes me really want to shop there even more! They stand behind your purchases & really value you as a customer! That makes a huge difference when you put your trust into an online company!
Spread the word to your friends as well about this fantastic company!
(Click the sponsored by Cymax stores button at the bottom of the post!)
You can also become a fan of Cymax Stores on Facebook (if you like) here:
LIKE CYMAX STORES ON FACEBOOK

Or follow Cymax Stores on Twitter here:
FOLLOW CYMAX STORES ON TWITTER
*The opinions in this review are my own and I was not influenced in any way by Cymax Stores. It was my idea to link them on the various social media outlets as well. I would like to thank them for giving me the opportunity to do this review for their company